School Garden News
Upcoming school garden grant deadlines are listed below. Don't delay, apply now.
1) Burpee Home Gardens® is now accepting applications for the 2012 "I Can Grow" Youth Garden Award"
The award will sponsor and support youth and community gardens across the US in 2012. What the Youth Garden Award includes: Up to 500 vegetable and herb plants*, $2,500 for program supplies, On-site assistance for initial garden layout and installation, Installation day event publicity coordination, Five gallons of Daniels® Plant Food (a sustainable fertilizer), Flip® video camera to document garden progress,  *Quantity of plants is dependent upon size of garden and need.
Deadline is December 23, 2011.
2) The Captain Planet Foundation (CPF) provides grants to schools, as well as community-based environmental and educational organizations. No grants are made to individuals or businesses.
Grants from the Captain Planet Foundation are intended to:
* serve as a catalyst to getting environmental activities in schools
and communities.
* inspire youth to participate in community service through
environmental stewardship activities.
Deadline is January 15, 2012
3) Whole Kids Foundation will grant 1000 schools $2000 each to build or expand their school garden.
Deadline is December 31, 2011
4) Herb Society of America – Grant for Educators
Each year, the Grant Committee anticipates funding one or two grants for a total of $5,000. The grant recognizes innovative projects that enhance herbal education in school systems, in communities, or in any public forum (electronic or person-to-person). It requires learning goals and a mechanism to measure the educational outcomes.
Deadline is December 31, 2011
5) California Fertilizer Foundation (CFF)
Provide funding to California public and private elementary, middle and high schools to increase the understanding and awareness of agriculture in California's youth through school gardens. During the 2011-2012 school year, CFF will award 24 grants of $1,200 each to schools in California. At the end of the year, CFF will invite those schools to reapply for a "progress grant" of $1,500 and a free agricultural field trip.
Deadline is January 15, 2012
Burpee Home Gardens® is now accepting applications for the 2012 "I Can Grow" Youth Garden Award. In its third year, the "I Can Grow" program continues to support urban school and community gardens in cities across the United States. To date, the "I Can Grow" program has provided more than 8,000 vegetable and herb plants to help create 16 gardens nationwide.
The 2012 "I Can Grow" Youth Garden Award will be presented to established or start-up school and community gardens that demonstrate well-developed and staffed plans for a youth-centered educational program, with an emphasis on nutrition and food production, environmental awareness, social responsibility and scholastic integration.
Click link above for complete article and link below for application.
Garden grant application available online; due Dec. 23, 2011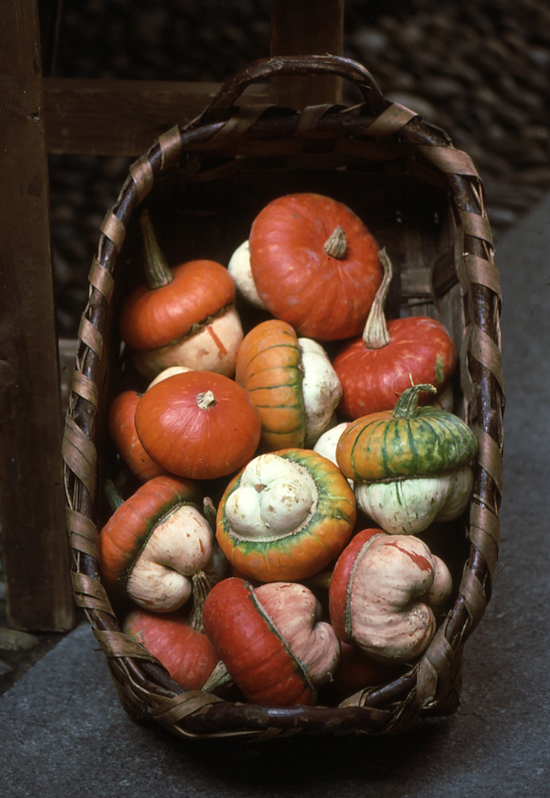 For any school or urban gardener wishing to sell produce at a Los Angeles County Certified Farmer's Market a Producer's Certificate from the Los Angeles County Agricultural Commissioner Weights & Measures Department is mandatory.
First step is to call their South Gate office at 562-622-0402 and arrange for an inspection. An inspector would them come out to view the product and estimate production. If the school or individual then puts in another crop in the Spring, the inspector would then have to come out again to view the crop and estimate production. The annual cost for the certificate is $63.00.
I had several questions regarding this certificate. Ibrahim Abdel, Pest Exclusion & Produce Quality/ Agricultural /Weights & Measures Inspector was kind enough to answer.
1) Is a certificate necessary to sell the produce to a restaurant?
The certificate is not required to sell your products to a restaurant or at school.  If you sell the products to a restaurant without having the certificate, then you are not exempt from the standard size and the labeling for the products.  If you have a certificate and want to sell the products to a restaurant, you have to provide the restaurant with a receipt showing your name, the commodity, the amount sold and the price in this case, you are exempt from the standard container and the product labeling.
2) Is a certificate necessary to sell the produce at the school?
No, the certificate is only required to sell your products at a certified farmers' market (CFM).
3) If I have a garden at my home or community garden would I also need a permit to sell at the farmer's market or am I covered by the Los Angeles City Ordinance 181188 (aka Food and Flower Act)? My understanding is the certificate is only necessary to sell at the farmer's market. To sell to a restaurant or others I do not need a certificate. Is this correct?
Yes. To sell the products grown at your home at a CFM, you need a certificate.
4) Last question, if a school (or homeowner) is to sell to a restaurant without a certificate how do they compose the standard size and product labeling? What is required?
You can find the requirement for each product in the California Code of Regulations, Title 3, Division 3, Chapter 1.
Basically the following is required:
1) A declaration of identity – the name specified by applicable Federal or State law or regulation, or common name, or generic name or other appropriate description of the commodity.
2) A declaration of responsibility – that includes the name, address, and zip code of the manufacturer, packer, or distributor, however, the street address may be omitted if this is shown in a current city directory or telephone directory.
3) A declaration of quantity – by count or measure.
For further information visit the County of Los Angeles Agricultural Commissioner Weights and Measures website.
Los Angeles Unified School District would like to announce the recruitment for School Gardening Program Specialist.
The ideal candidate will have experience in developing and implementing K-12 school educational garden projects which include community, edible, instructional, literacy, or multi-functional gardens. The ideal candidate will also demonstrate the ability to build strong, collaborative partnerships with various community stakeholders and other entities in order to raise awareness, garner cooperation, and raise funds for school garden spaces for the District. Extensive knowledge of innovative sustainable garden practices is highly desirable.
Minimum requirements include four years of experience assisting in the coordination of activities for school or community gardening programs with multiple sites, or experience planning, funding and implementing sustainable schoolyard projects and initiatives; and a bachelor's degree.
Please visit www.lausdjobs.org for more information.
Application deadline is October 12, 2011.
Feel free to contact Katie.wong@lausd.net if you have any questions regarding this information.
Katie Wong, Human Resources Specialist
Personnel Commission-Talent Acquisition & Selection
Los Angeles Unified School District
Tel: 213-241-5549 Fax: 213-241-8038
Katie.wong@lausd.net
Let's face it, every school needs volunteers, the more the better. For school garden help, first place I would look is your own student body. Getting just one student to commit to irrigation or weeding on some type of schedule is huge. Second place I would look is the parent organization. Send an email to your base and tell them your needs.  You will not get any help unless you ask for it. Third place is your community. Use your neighborhood councils to gain access to your local homeowner associations. Send them an announcement as well. Last and best place is your local Master Gardener office. They supply the technical expertise you require to succeed.
In Los Angeles, you would fill out the form below and send it to Yvonne Savio, head of the UC Cooperative Extension's Common Ground Garden Program. Her email is ydsavio@ucdavis.edu
REQUEST FOR MASTER GARDENER TECHNICAL ASSISTANCE
Please fill out the form below and email back to me. I'll forward to the Master Gardener volunteers, and anyone who's interested will contact you directly. Be sure to include a lot of detail in the "Help Requested" section so MGs can determine whether their skills match your needs! And, be aware that Master Gardeners advise and instruct but don't do labor. Also, most MGs already have their own volunteer projects, so may not be available.
Day and Date — for example, Saturday, June 14, 2010
Time — for example, 10am-12noon
Activity Name — for example, Baldwin Hills Garden Club meeting
Sponsoring Group — for example, Baldwin Hills Garden Club
Location Address — for example, Baldwin Hills Branch Library, 2906 S. La Brea Avenue, LA 90016
Help Requested (provide lots of detail) — for example, Seasonal Vegetable Gardening Presentation
Anticipated Attendance (so we bring enough handouts) – for example, 50 adults
Contact — for example, Yvonne Savio
Contact Phone and Email — for example, 323-260-3407, ydsavio@…
LOS ANGELES – The Windsor Square Hancock Park Historical Society's sixth annual Garden Party & Tour will take place April 17, 2011. The tour encompasses the neighborhoods north of Wilshire Boulevard to Melrose Avenue, between Highland and Van Ness Avenues. This is a unique opportunity to see some of the oldest and most elegantly landscaped private properties in Los Angeles. Of special note is the tour's dinner and silent auction at Getty House, the official residence of the Mayor of Los Angeles.
Proceeds from this event are dedicated to continuing substantial greening work at LAUSD's John Burroughs Middle School, and extending the beautification efforts along Wilshire Boulevard at McCadden Place.
The tour will be held in honor of Cindy Chvatal-Keane for her contributions to this historic neighborhood and the city of Los Angeles. Cindy is President of the Hancock Park Homeowners Association, est. 1948. She cofounded the Hancock Park Historic Preservation Advocacy Group and was a key player in the establishment of a Historic Preservation Overlay Zone (HPOZ) to protect the character of Hancock Park. She is a member of the Executive Committee of the California Science Center and is an Executive Producer of the acclaimed television series CSI.
The highlight of this year's tour are the historic Ronnie Allumbaugh Gardens at Getty House, created in 1928 by renowned garden designer A.E. Hanson. They include the sunken "Blue" Garden and the Rose Garden, which were restored in 2010 and are rarely available for viewing by the general public.
The Historical Society's Garden Party raised more than $30,000 for greening at John Burroughs Middle School in 2010. Additional funds were raised from business and community groups, including the Hancock Park Homeowners Association est. 1948 and Walt Disney Pictures. As a result, the front of the school was completely transformed, with new irrigation, hardscape, benches and plantings. Funds from the 2011 tour will extend the work south along McCadden Place, and turn the corner onto Wilshire Boulevard along the south end of the campus.
The 2008 and 2009 tours raised more than $30,000 for the creation of outdoor garden classroom planters, numerous fountains and a 3D sensory wall mural at the Frances Blend School Special Education Center (LAUSD), serving visually impaired children with multiple handicaps. Additional funds and support were provided by the Greater Wilshire Neighborhood Council and Paramount Pictures.
In 2007, $13,000 raised from the tour was allocated toward the installation and planting of landscaped traffic islands on Wilton Place, a busy street in the neighborhood. This endowment enabled complete funding of the project by the City of Los Angeles, and our funds were returned. They were reallocated to a greening project at LAUSD's Wilshire Crest School and a bronze plaque at Robert Burns Park.
The inaugural year of the tour was 2006, and the Historical Society raised $10,000, which was donated to the City of Los Angeles toward developing a green median on Larchmont Boulevard just north of Beverly Boulevard.
Getty House serves as the beginning and end of this wonderful afternoon. At check-in, attendees will obtain programs with a map indicating the addresses of all the private gardens, which are not revealed until the day of the tour. Getty House is also the site of an afternoon lecture, "Organic Container Gardening," by Jo Anne Trigo of Two Dog Organic Nursery.
Attendees are advised to wear flat shoes, and to bring hats and sunglasses.
Following the tour, all attendees are invited to return to Getty House for a light supper, a spectacular silent auction and a presentation to this year's honoree.
Tickets to the event are $55 each and can be purchased online at www.wshphs.org or by mail from:
WSHPHS Garden Tour
137 N. Larchmont Blvd., #135
Los Angeles, CA 90004
Tel: 213-243-8182
New Village Press has published Sharon Gamson Danks' Asphalt to Ecosystems, an illuminating guidebook for designing and building creative, ecologically diverse schoolyards and integrating nature into learning and play activities across K-12 curricula. With a wealth of practical advice and over 500 color photographs, Sharon Danks offers a fully illustrated, easy-to-understand guide for transforming the traditional school ground's slab of asphalt into edible gardens, wildlife habitats, and other sustainable uses.
Using real-life examples from over 150 schools in 11 countries, Danks takes readers on a tour of successful green schoolyards emerging from vastly different climates and sensibilities: a permaculture project with fruit trees, vegetables, chickens, an apiary, and outdoor cooking facilities; wilderness habitats with prairie grasses and ponds, or forest and desert ecosystems; schoolyard watershed models, rainwater catchment systems and waste-water treatment wetlands; renewable energy systems; and waste-as-a-resource projects that give new life to old materials in beautiful ways.
Along the way, Danks includes K-12 curriculum ideas offering creative connections to a wide range of disciplines from the sciences to the humanities, evincing the many benefits and applications of designing and building green schoolyards: experiential learning opportunities that deepen students' understanding of abstract concepts; play-based solutions to the problem of childhood obesity; and opportunities for social and emotional development through the cooperative, problem-solving activities involved in both the participatory design process and the maintenance of the green space.
The book's abundant illustrations and stories show readers  how ecological schoolyards can improve students' classroom performance, increase selfesteem, better lifestyle practices, and instill in young students a much-needed sense of environmental stewardship.
With this handbook to guide the planning, design, and implementation process, educators, parents, students, designers, and environmental activists will see the potential for redesigning under-utilized schoolyard spaces to cultivate richer learning and play experiences.
About the Author
Sharon Gamson Danks is an environmental planner and the founding partner of Bay Tree Design, a Berkeley-based landscape architecture and planning firm. A frontrunner in the green schoolyards movement, Danks has visited and documented more than 200 green schoolyards and parks in North America, Scandinavia, Great Britain, Europe, and Japan, and has facilitated the master-planning for dozens of ecological schoolyards. Sharon is currently working with the San Francisco Unified School District on a groundbreaking green schoolyard program, and serves on the national board for the
Community Built Association, as well as the advisory board of the San Francisco Green Schoolyard Alliance. She is the lead-author of the Green Schoolyard Resource Directory for the San Francisco Bay Area; a contributor to Landscape Architecture Magazine, Orion, and Green Teacher; and co-designer of the Sustainable Schoolyard exhibit displayed at the U.S. Botanic Garden in Washington, D.C. in 2008.

About New Village Press
New Village Press is a public-benefit publisher specializing in works about grassroots community building, urban ecology, and community cultural development. The press publishes progressive non-fiction that offers useful solutions to critical social, environmental and economic challenges. It is a division of the national non-profit organization, Architects/Designers/Planners for Social Responsibility.