Tag Archives:
pests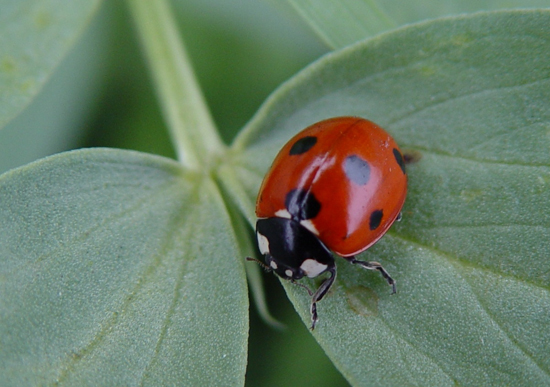 The University of California Integrated Pest Management Program has produced a very informative poster for identifying good bugs that prey on bad bugs. We call these call good bugs, beneficial insects.
Meet the Beneficials: Natural Enemies of Garden Pests illustrates the various natural predators and parasites that feed on common garden pests.
One example is the lady beetle shown above. They are known to feed on aphids and whiteflies.
So before reaching for harmful pesticides consider biological controls such as  beneficial insects to do the job instead.
It had to happen sooner or later, though I was hoping it would be later. A pest has found our broccoli and cabbage. This is what the damage looks like
This is the culprit, the dreaded cabbage worm
And this is the cure-
BT, short for Bacillus thuringiensis, is a beneficial bacteria that can also be found under the trade names, Dipel and Thuricide. BTcan be used as an organic pesticide by mixing with water and applied to the underside of the plant leaves. Several applications are advised. The following diagram courtesy of Abbott Laboratories shows BT in action.