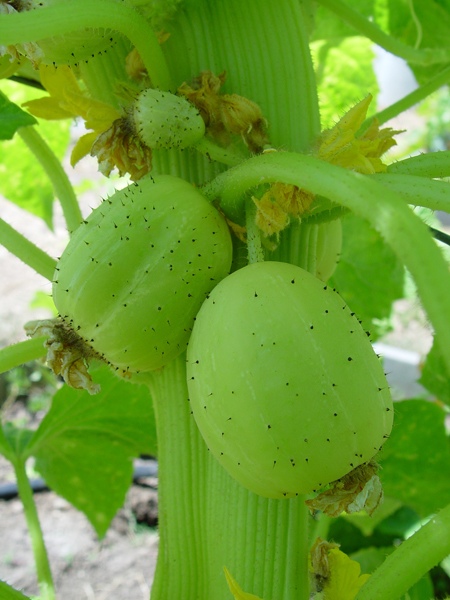 In celebration of spring let's discuss what we're growing this year.
Our list includes:
Chayote
Genovese Italian Basil
Edamame Soy Beans
Blue Lake Bush Bean
Black-Seeded Yard Long Pole Bean
Honey Select Corn
Rocky Top Mix Lettuce
Imperial Black Beauty Eggplant
Cayenne Pepper
Jalapeno Pepper
Nardello Sweet Pepper
Aunt Ruby'S German Green Tomato
Kelloggs Breakfast Tomato
Black Vernissage (Cherry) Tomato
Prudens Purple Tomato
Early Red Chief Tomato
Lemon Cucumber (shown above)
Mideast Prolific Cucumber
Mexican Sour Gherkin Cucumber (shown below)
Burgess Buttercup Winter Squash
Golden Scallopini Bush Squash
Golden Bush Zucchini
Cocozelle Bush Zucchini
Green Rocky Ford Melon
Haogen Melon
Crimson Sweet Watermelon
and Peanuts!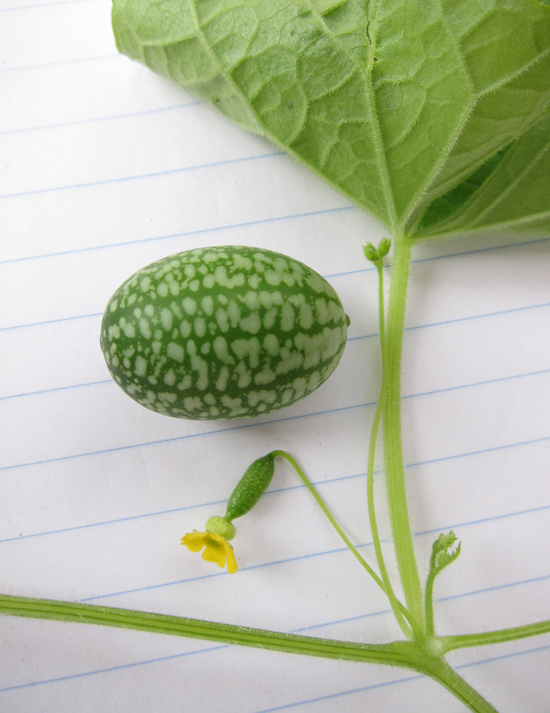 Seed Companies we use:
Baker Creek
Botanical Interests
Peaceful Valley
Pinetree
Renee's Garden
Seeds of Change
What are you growing this year?
(January 29, 2014) – DOLE Fruit Bowls® and Captain Planet Foundation are teaming up to host the "DOLE Fruit Bowls & Captain Planet Foundation's Learning Garden Challenge." The contest will recognize schools (K-8) that have established school gardens that provide an occasion for learning, environmental stewardship and an understanding of the role that fresh fruits and vegetables play in a healthy lifestyle.
School officials, parents or volunteers involved with the existing learning gardens are invited to enter the challenge for a chance to win up to $5,000, a one-year supply of DOLE Fruit Bowls, and essential Learning Garden tools from Captain Planet Foundation, including a mobile garden cooking cart, learning garden lessons and lesson supply bins.
"We are thrilled to be partnering with Captain Planet Foundation to honor environmental stewards across the United States," said Stan Stuka, Senior Business Manager, DOLE Fruit Bowls. "We know that the best learning gardens have the power to teach students about good nutrition and how fruits and vegetables grow, even when they begin simply by planting seeds in up-cycled Dole Fruit Bowls."
A panel of judges will select five finalists in April. Chef Linton Hopkins, James Beard Award winner for Best Chef in the Southeast, will select the Grand Prize Winner, who will receive $5,000 to benefit their school. The four other finalists will each receive $1,000, and all five will win a 1-year supply of DOLE Fruit Bowls and tools from Captain Planet Foundation to grow their learning garden. All five winners will be announced around Earth Day (April 22, 2014).
"We know that when kids engage with a learning garden, they develop an authentic understanding and appreciation for the natural world in which they live," explained Leesa Carter, Executive Director of Captain Planet Foundation. "Through this challenge we will showcase the commitment that schools across the country have to growing a new generation of environmental stewards who develop an early palate for fruits and vegetables."
To enter the challenge, applicants must visit www.dolegardenchallenge.com and complete an entry form and submit up to two photos detailing the school's learning garden. The contest opens on January 29, 2014 and the entry deadline is March 12, 2014 at 11:59PM EST. To enter the challenge, and learn more, visit DoleGardenChallenge.com.
I have released my first eBook, Bird Song (BG Digital Publishing, 2013). As a special promotion for the holidays the book will be available as a free download for 5 days at the Amazon Kindle Store from December 11, 2013 – December 15, 2013.
Bird Song is a heartwarming story for all ages. Two birds, one with a broken wing, the other blind, must fly together on their migratory journey south. They encounter various adventures along the way and learn first-hand the power of song.
The promotion is a special gift for parents and children who enjoy quality reading time together.
After 12/15, the Bird Song eBook will be available for only $3.99.
To download your copy of Bird Song please visit, http://www.amazon.com/dp/B00GZNOMRS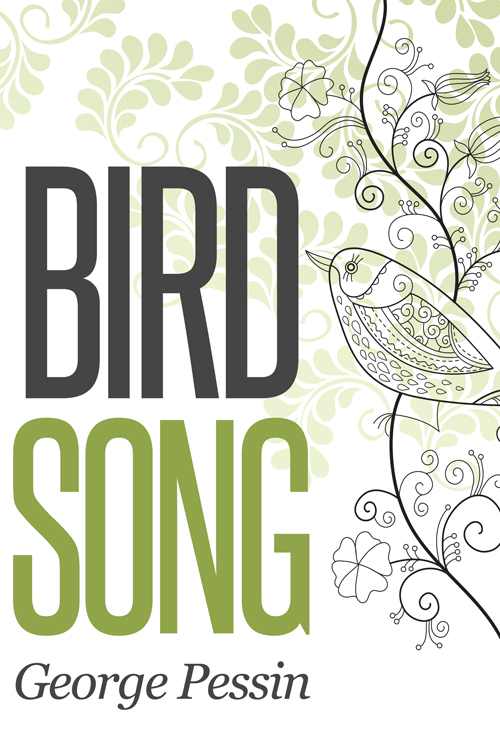 Local farmers, students, teachers and district staff all came together on October 19th to construct the district's newest Hoop House. As a part of the district's "Farm-to-School" initiative, produce grown in the new garden will be harvested for school cafeterias. The goal of this event was to educate students and the community on the benefits of good nutrition as well as creating a prolonged growing season with the construction of a hoop house.
The event was organized by the Shelby County School Department of Nutrition Services in Memphis, Tennessee. For more information or volunteer opportunities contact the Central Nutrition Center at (901) 416-5550.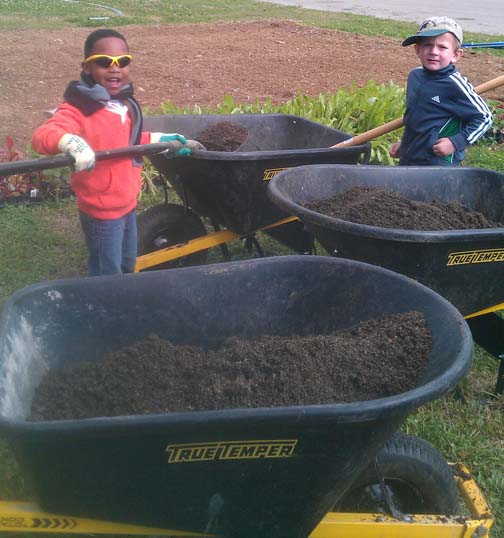 A School Garden journal is an invaluable tool, not only for the success of your garden but also for the myriad of experiments that can be done in tandem.
This is my entry for 10/5/13:
Bed 1 (B1) – Fava Beans germinated (broke through the soil), 1-2 days old. Germination took 10 days.
B2 – Lettuce germinated, about 3 days old. Germination took 7 days.
B3 – Beets and Swiss Chard both germinated. Germination took 7 days.
B4 – Aphids and eggs found beneath swiss chard leaves planted last year. Washed them off with a jet of water. See photo.
B5 – Something ate many of our Brassica seedlings (broccoli, cabbage, kohlrabi, bok choy). Not snails or slugs, no nub left over, no slimy trail. Will replant with floating row cover.
B6 – Peas, Carrots, Celeriac, Cilantro, Parsley sowed seeds 9/28, nothing yet.
Harvesting: last of the pole beans, swiss chard, kale, eggplant, Mexican sour gherkins, oregano, thyme, & chives.
Saved dried pods of pole green beans. Seeds were planted 5/15. Seed-to-seed was 19 weeks. Next year I want to get my sweet peas in earlier. If I want to plant them the third week in September (lets say, September 23rd), and I want to save seeds from the pole beans again, when should I plant the beans? This is one reason why we keep a journal. Can you think of some others?
Maybe this will help -
1. How Does My Garden Grow? Writing in Science Field Journals