Two great (free) publications are currently available from the Food and Agricultural Organization of the United Nations aka FAO.org. Publications can be viewed in html or downloaded as a pdf.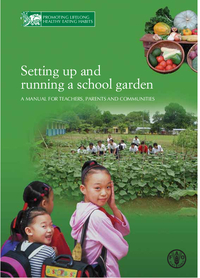 1. Setting Up and Running a School Garden
Adequate nutrition and education are key to the development of children and their future livelihoods. The reality facing millions of children, however, is that these essentials are far from being met. A country's future hinges on its youth. Yet children who go to school hungry cannot learn well. They have decreased physical activity, diminished cognitive abilities and reduced resistance to infections. Their school performance is often poor and they may drop out of school early. In the long term, chronic malnutrition decreases individual potential and has adverse affects on productivity, incomes and national development.
Year of publication: 2005
Document Type: Book
Pages: 208
ISBN: 9251054088
Office: Agriculture and Consumer Protection
Division: Nutrition Division
Also Available in: French Spanish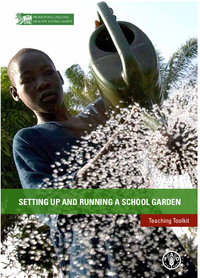 2. Setting Up and Running a School Garden – Teaching ToolKit
School gardens can help to provide healthy school meals and generate income for school funds, but they are primarily a platform for learning – learning how to grow food for a healthy diet, improve the soil, protect the environment, market food for profit, enjoy garden food and, not least, advocate it to others. There is strong evidence that classroom lessons and practical learning in the garden reinforce each other, indeed that often one does not work without the other. New garden projects and programs are therefore making sure that the classroom curriculum finds room for garden-related learning about agriculture, nutrition and the environment. This Teaching Toolkit is FAO's contribution. It contains lessons which supplement and support gardening activities. These "garden lessons" should have a regular place in the classroom timetable, on top of gardening time. The "garden curriculum" aims to give learners some control over the "food cycle" process, through planning, organizing, promoting, evaluating and – not least – celebrating achievements. The lessons therefore aim not only at knowledge and practical skills but also at awareness, attitudes and life skills. The garden mix of theory, practice, enjoyment and ownership is a winning combination for improving lives.
Year of publication: 2009
Document Type: Book
Pages: 194
Office: Agriculture and Consumer Protection
Division: Nutrition Division
Also Available in: French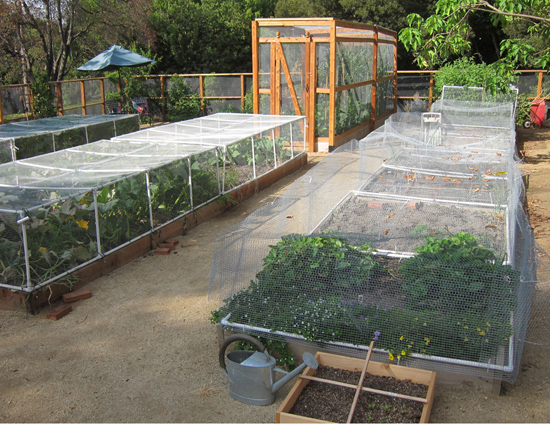 The University of California Cooperative Extension is organizing workshops in various communities throughout Los Angeles County to teach residents how to grow their own vegetables.
I am pleased to announce Greystone Mansion and Park in Beverly Hills will be one of the hosting sites for the upcoming Fall classes and yours truly will be the instructor.
We will be hosting 4 Sunday classes (12 noon – 3 PM) beginning 9/14/14. Those who take all 4 classes will be given a certificate of completion.
Where:
Greystone Mansion & Park
905 Loma Vista Dr, Beverly Hills, CA 90210
List of topics includes:
Week 1 (Sunday Sept 14): planning, tools, seed starting, building raised beds, container gardening, plant selection (what to grow and when to grow it)
Week 2 (Sunday, Sept 21): transplanting, soil structure, soil preparation, organic fertilizers, irrigation, mulching
Week 3 (Sunday Sept 28): composting, pest management (weeds, diseases, insects), beneficial insects, organic pesticides
Week 4 (Sunday Oct 5): pollination, seed saving, fruit trees, harvesting, review, and graduation
The cost is $15 for each class or $55.00 for the entire series.
Please make checks payable to: University of California Regents and mail to:
George Pessin
834 Huntley Dr #4
West Hollywood, CA 90069
Space is limited. Please RSVP with payment at your earliest convenience and include your email and phone number. You will be confirmed registration once payment is received.
Contact Info:
Email – gp305@yahoo.com
Tel – 310-779-8816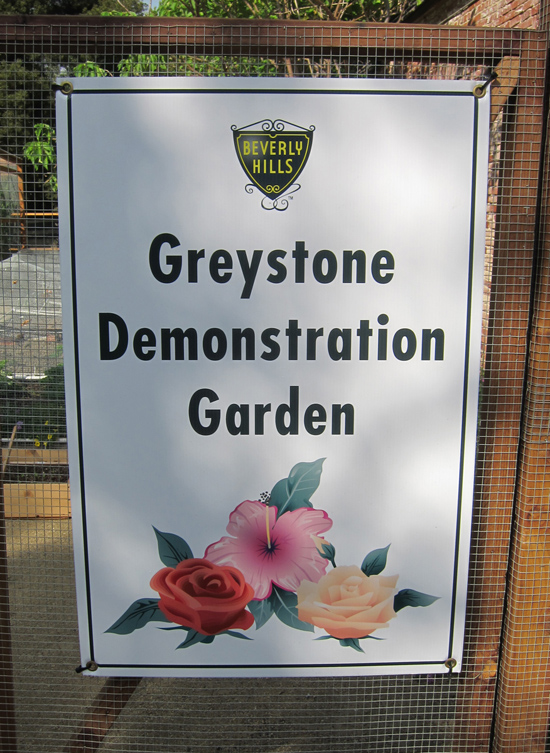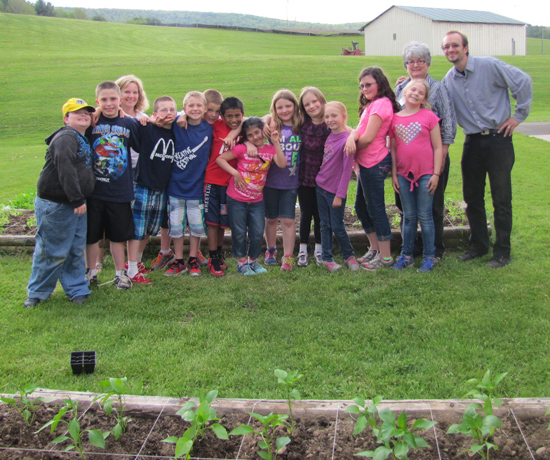 This spring, with a donation of plants from Cornell Cooperative Extension of Delaware County, and a variety of seeds donated by Page Seed Company of Greene, NY, students planted tomatoes, green peppers, basil, parsley, onions, sweet potatoes, nasturtium, string beans, strawberries, herbs, and perennial flowers.
"I can't wait to eat the strawberries," exclaims Asma Butt, who participated in the group since its beginning last year.
The student group Girls on the Run has also contributed to creating and maintaining vibrant gardens on the Sidney Elementary campus. In May, Girls on the Run members worked to clean up the front flower gardens and plant new flowers in areas that were overrun with grass and weeds. The front gardens were further expanded in June with a donation of perennial flowers from the Hill and Valley Garden club of Sidney.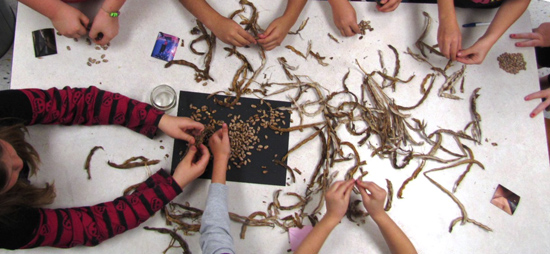 The food-to-school movement, which seeks to bring more locally grown, fresh food into schools, is gaining popularity with students nationwide. Not only does it address a need for healthier food and eating habits, but it can also connect those needs with an exposure to science education at its most fundamental level.
With a growing interest in growing their own food and working with plants, Green Thumb members are already looking toward next year. Mackenzie Dutton, a 3rd grader and avid gardener, wants to expand the gardening opportunities at the elementary school. "I'd like to do more field trips, more nature walks, and grow more food," Dutton remarks.
Josh Gray, teacher and garden coordinator, adds, "Our future plans include expanding the gardens, putting in some dwarf fruit trees, berry bushes, creating a Native American food garden, a medicinal garden, and a butterfly garden. We'd also like to increase our cafeteria composting program, work with classroom teachers to integrate nutrition and horticultural education into the school-day, and eventually start providing students with fresh, very local, student-grown food. And then maybe get some chickens…"
More pictures and information about the Green Thumb Growers Guild are available at http://www.sidneycsd.org/GreenThumb.aspx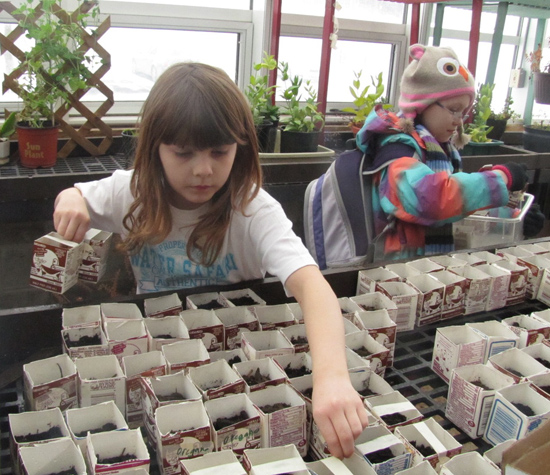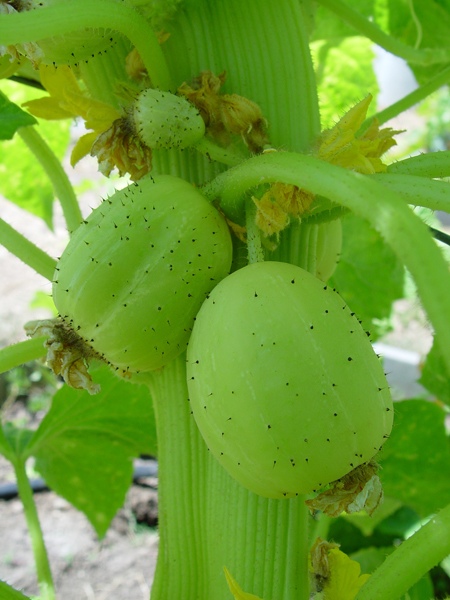 In celebration of spring let's discuss what we're growing this year.
Our list includes:
Chayote
Genovese Italian Basil
Edamame Soy Beans
Blue Lake Bush Bean
Black-Seeded Yard Long Pole Bean
Honey Select Corn
Rocky Top Mix Lettuce
Imperial Black Beauty Eggplant
Cayenne Pepper
Jalapeno Pepper
Nardello Sweet Pepper
Aunt Ruby'S German Green Tomato
Kelloggs Breakfast Tomato
Black Vernissage (Cherry) Tomato
Prudens Purple Tomato
Early Red Chief Tomato
Lemon Cucumber (shown above)
Mideast Prolific Cucumber
Mexican Sour Gherkin Cucumber (shown below)
Burgess Buttercup Winter Squash
Golden Scallopini Bush Squash
Golden Bush Zucchini
Cocozelle Bush Zucchini
Green Rocky Ford Melon
Haogen Melon
Crimson Sweet Watermelon
and Peanuts!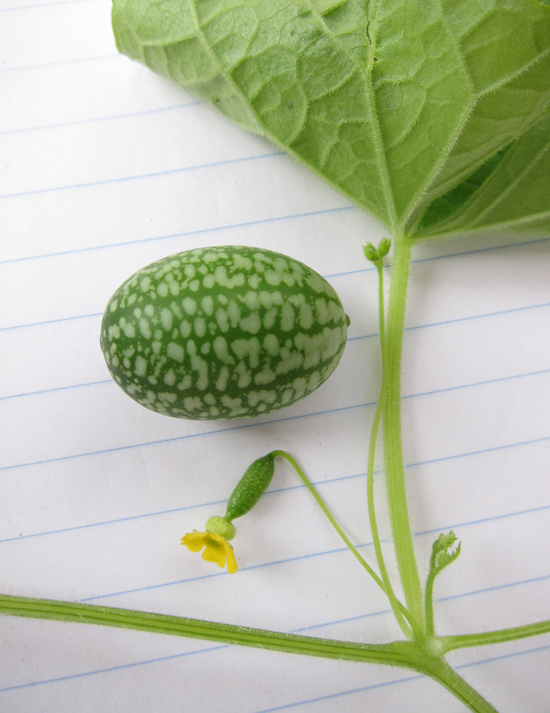 Seed Companies we use:
Baker Creek
Botanical Interests
Peaceful Valley
Pinetree
Renee's Garden
Seeds of Change
What are you growing this year?
(January 29, 2014) – DOLE Fruit Bowls® and Captain Planet Foundation are teaming up to host the "DOLE Fruit Bowls & Captain Planet Foundation's Learning Garden Challenge." The contest will recognize schools (K-8) that have established school gardens that provide an occasion for learning, environmental stewardship and an understanding of the role that fresh fruits and vegetables play in a healthy lifestyle.
School officials, parents or volunteers involved with the existing learning gardens are invited to enter the challenge for a chance to win up to $5,000, a one-year supply of DOLE Fruit Bowls, and essential Learning Garden tools from Captain Planet Foundation, including a mobile garden cooking cart, learning garden lessons and lesson supply bins.
"We are thrilled to be partnering with Captain Planet Foundation to honor environmental stewards across the United States," said Stan Stuka, Senior Business Manager, DOLE Fruit Bowls. "We know that the best learning gardens have the power to teach students about good nutrition and how fruits and vegetables grow, even when they begin simply by planting seeds in up-cycled Dole Fruit Bowls."
A panel of judges will select five finalists in April. Chef Linton Hopkins, James Beard Award winner for Best Chef in the Southeast, will select the Grand Prize Winner, who will receive $5,000 to benefit their school. The four other finalists will each receive $1,000, and all five will win a 1-year supply of DOLE Fruit Bowls and tools from Captain Planet Foundation to grow their learning garden. All five winners will be announced around Earth Day (April 22, 2014).
"We know that when kids engage with a learning garden, they develop an authentic understanding and appreciation for the natural world in which they live," explained Leesa Carter, Executive Director of Captain Planet Foundation. "Through this challenge we will showcase the commitment that schools across the country have to growing a new generation of environmental stewards who develop an early palate for fruits and vegetables."
To enter the challenge, applicants must visit www.dolegardenchallenge.com and complete an entry form and submit up to two photos detailing the school's learning garden. The contest opens on January 29, 2014 and the entry deadline is March 12, 2014 at 11:59PM EST. To enter the challenge, and learn more, visit DoleGardenChallenge.com.