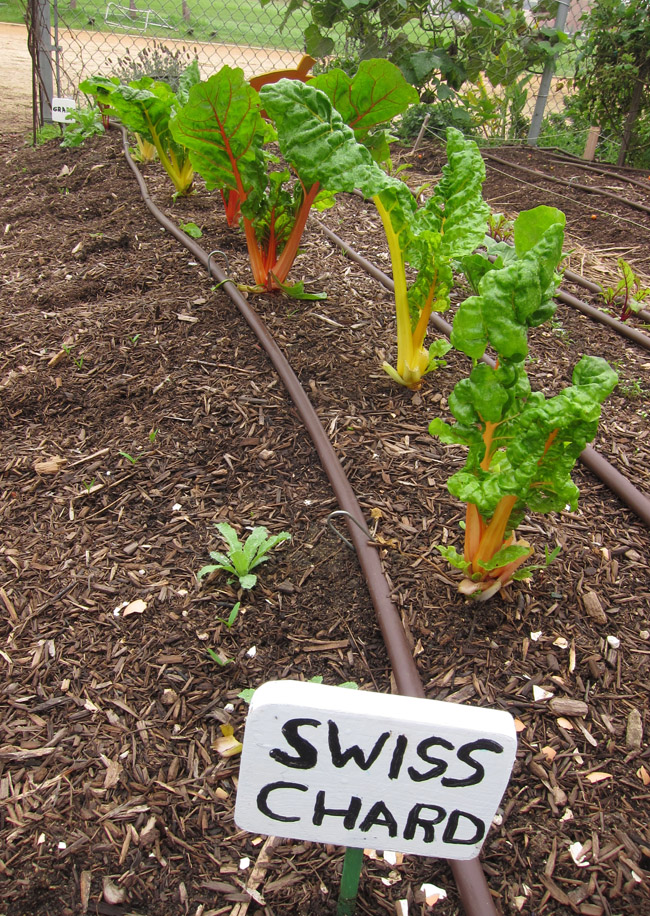 Late spring and Swiss chard is still putting out leaves. We have more than we know what to do with. If you have any recipes please share.
I put a notice out to some friends on Facebook and the response was wonderful. Some that I've tried include the following:
1. Soup, the easiest by far. Cut a bunch of chard into ribbons, saute in garlic infused olive oil, add vegetable or chicken broth, season with salt and pepper. Serve. To take it a step or two further add any other vegetable you like including rice and potatoes.
2. Tacos. Saute some chard and add a scrambled egg to it. Serve in a corn tortilla with onions, cilantro, and hot sauce.
2. Roll-ups. Think stuffed cabbage but use Swiss chard leaves instead. The key here is to blanch the leaves for 10 seconds in boiling water to soften them, then gingerly transfer to plate drying them off with paper towel.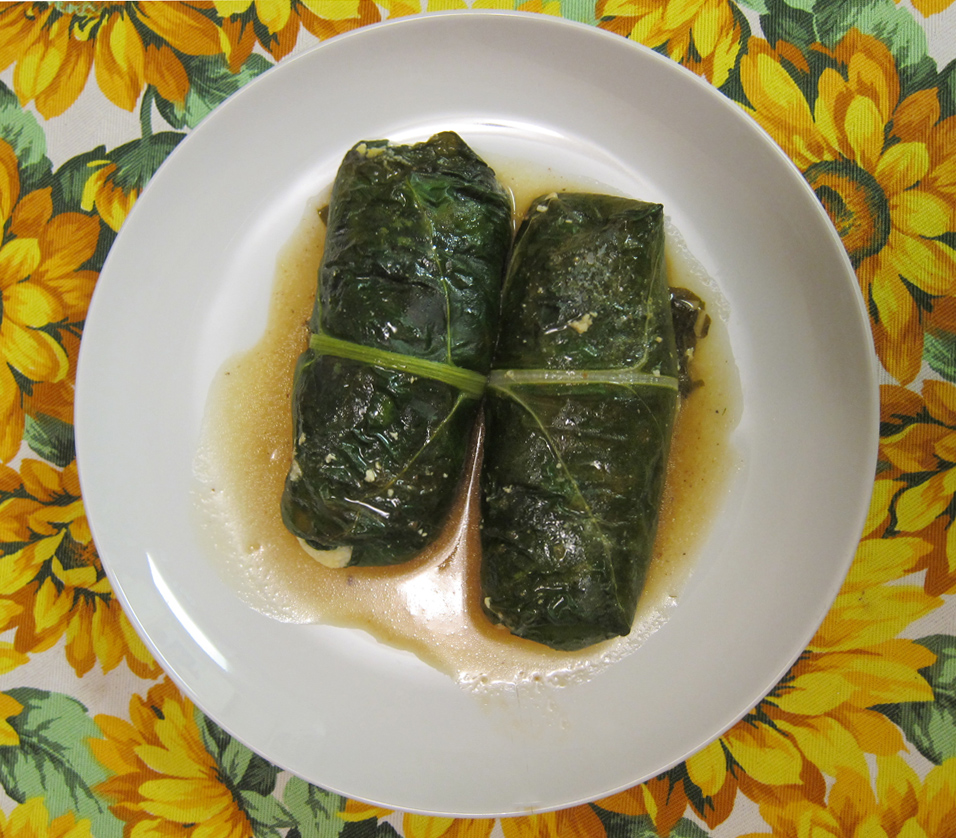 The picture above is Swiss chard stuffed with Dover Sole, Ricotta, Parmesan and egg. Bellissimo!