Tag Archives:
job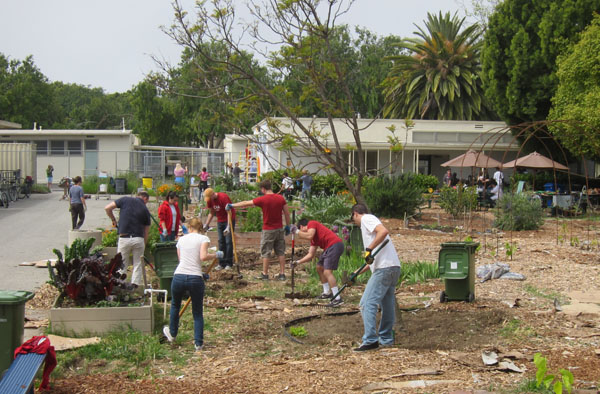 Job Opening: Director Position, Seeds to Plate Program at Mark Twain Middle School, Los Angeles, CA
About Us
The Seeds to Plate Program aims to create and maintain a school garden that is integrated into the academic environment, promote a healthy food culture, nurture physical and mental well-being, and provide hands-on gardening and eating experiences for students, families and staff to foster mutual respect, appreciation of diversity, community spirit and sustainability of the earth. This modern incarnation of the garden program at Mark Twain Middle School was started in 2009, and consists of a team of seven volunteers, predominantly UCCE Master Gardeners.
Los Angeles Unified School District would like to announce the recruitment for School Gardening Program Specialist.
The ideal candidate will have experience in developing and implementing K-12 school educational garden projects which include community, edible, instructional, literacy, or multi-functional gardens. The ideal candidate will also demonstrate the ability to build strong, collaborative partnerships with various community stakeholders and other entities in order to raise awareness, garner cooperation, and raise funds for school garden spaces for the District. Extensive knowledge of innovative sustainable garden practices is highly desirable.
Minimum requirements include four years of experience assisting in the coordination of activities for school or community gardening programs with multiple sites, or experience planning, funding and implementing sustainable schoolyard projects and initiatives; and a bachelor's degree.
Please visit www.lausdjobs.org for more information.
Application deadline is October 12, 2011.
Feel free to contact Katie.wong@lausd.net if you have any questions regarding this information.
Katie Wong, Human Resources Specialist
Personnel Commission-Talent Acquisition & Selection
Los Angeles Unified School District
Tel: 213-241-5549 Fax: 213-241-8038
Katie.wong@lausd.net