Summertime means excess zucchini. If you're looking for new recipes then try this- zoodles. Zoodles are strands of zucchini cut in the shape of pasta noodles. They are highly nutritious, gluten free, and much less caloric than regular spaghetti noodles.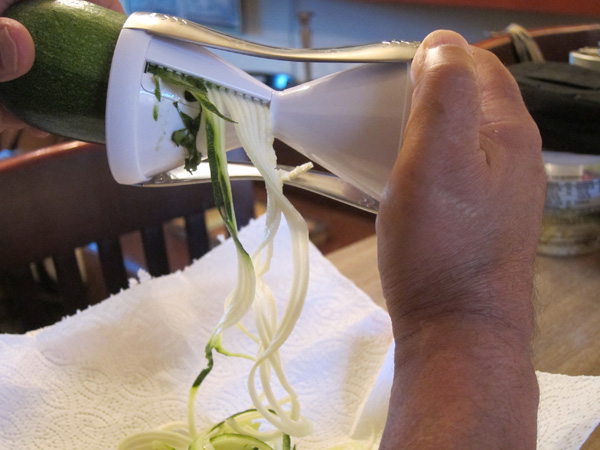 To make your zoodles you will need a spiralizer (google it). These can range from $10.00 at Bed Bath and Beyond to $49.95 from Williams Sonoma. In the photo above I am using the $10 version.
Once the zoodles are made it is then important to salt it and let it drain all the excess moisture. You can place a plate on top and weigh it down to force all the moisture out. This will take approximately 30-45 minutes. This is key! Do not skip this step or you'll zoodle dish will be a watery mess.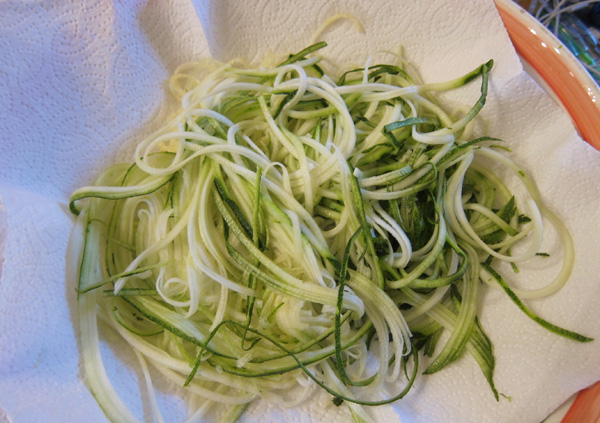 Once that is completed you can then make your dish and add whatever you want. For my first attempt I added chopped tomatoes and freshly made basil pesto.
For ingredient amounts figure 1 medium sized zucchini per person, a half cup chopped tomatoes per person and about 1/4 cup pesto per person.
Add a little shaved parmesan cheese at the end and voila, you have a healthy meal for your kids or a show-stopper for company. It's that good.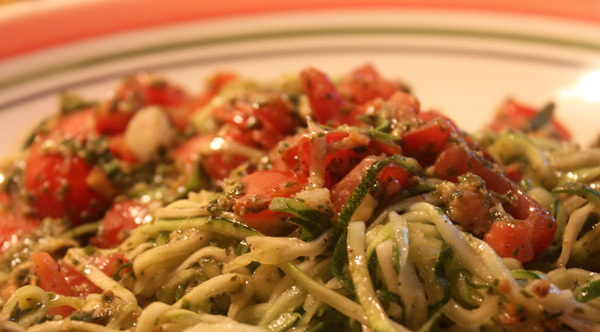 For more about Zoodles see The Complete Guide to Zoodles (and 10 delicious recipes) from our friends at Nutrition Advance.