Grasshoppers are a nuisance. They feed on the green leaves of young plants and can defoliate an entire plant if left unchecked.
Barriers can be used to keep grasshoppers aways from your plants. One remedy is a cage made from window screen. The holes are small enough not to allow the grasshoppers access, but large enough to allow sunlight and watering.
Another type of barrier and great for larger areas is floating row covers. Floating row covers are made from a very lightweight material that lays right on top of your  plants. Water and sunshine get through easily, insects are kept out, including birds who may try to eat your freshly planted seeds.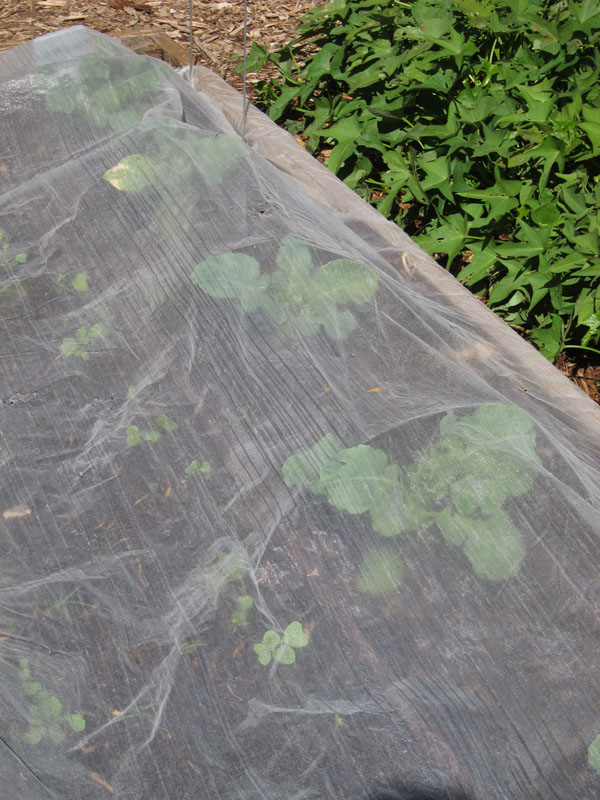 Floating row covers can also extend a season by protecting plants from frost down to 28ºF.
For more info about floating row covers see info sheet from Washington St University Extension