A few months ago I wrote about the health benefits of purple cauliflower. Today I want to share with you one very tasty and visually beautiful way to enjoy it.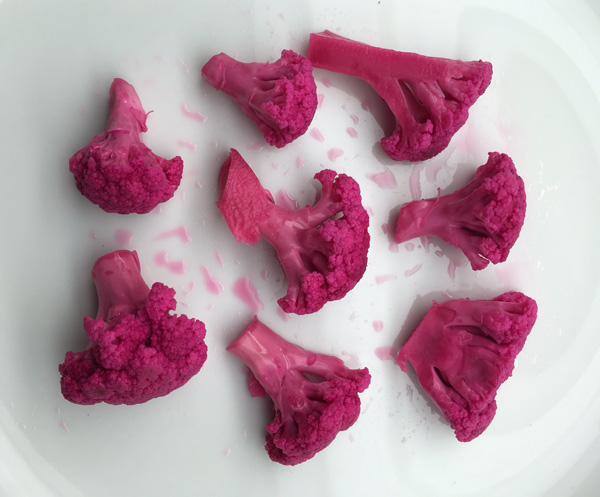 This is Purple Pickled Cauliflower or Pickled Purple Cauliflower (which name do you like best?). It is extremely easy to make with no special equipment needed. The finished product looks more magenta than purple. Fun for the kids!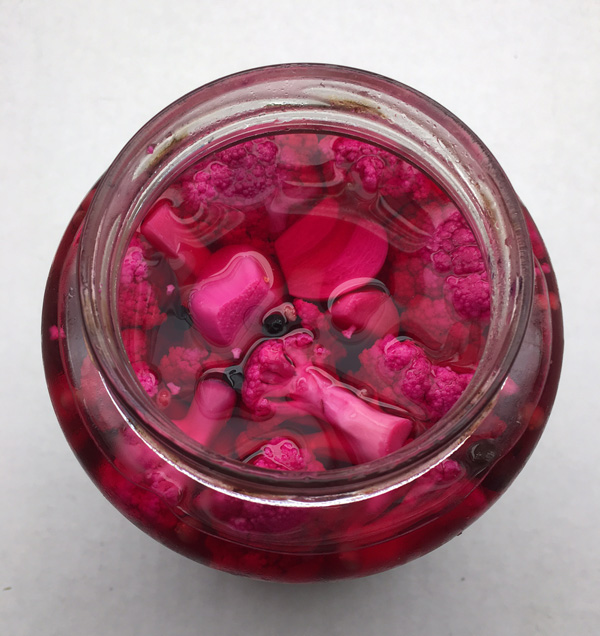 Simply cut the cauliflower into pieces. Place them in a clean jar and cover with a vinegar brine. In 3-5 days you'll have pickled cauliflower. This is the recipe I used for the brine. Feel free to experiment with your own recipe.